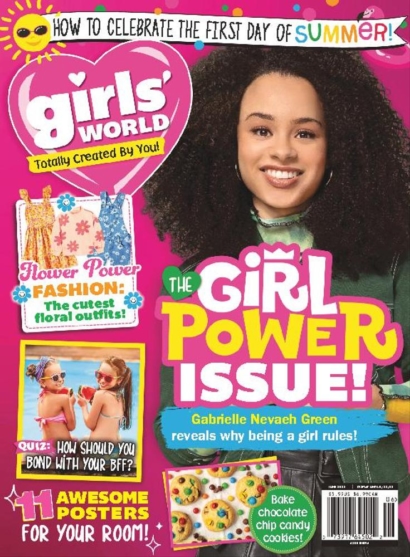 Subscribe Now & Save!
ONLINE SPECIAL
Limited Time Offer!
Save 33% off
the cover price!
Just $23.97 Per Year
Girls' World Magazine:
Girls' World is a true introduction to the celebrity lifestyle magazine and speaks to all aspects of a tween's life and gets girl's ages 6-12 hooked on Hollywood.

Girls' World has a unique mix of lifestyle content from recipes, crafts and creative inspiration, to amazing advice, fun games and a book excerpt.